The History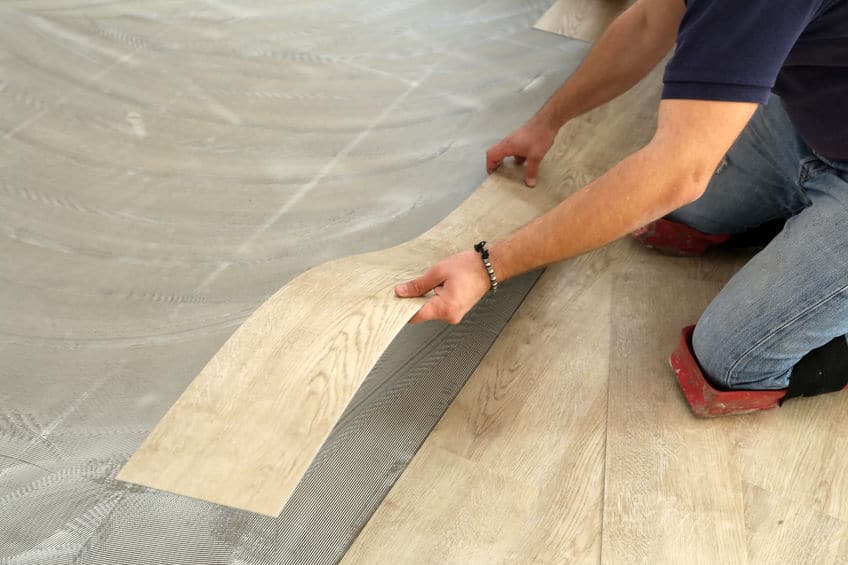 The History of Vinyl Flooring
Vinyl flooring is quite popular among homeowners for many reasons, but most people do not know the history behind it. Interestingly, vinyl flooring's history originates in an accidental discovery by Eugen Baumann, a European chemist, in 1872. At this time, Baumann experimented on vinyl chloride, which is a type of gas. After mixing this gas with other substances, he realized that it turned into a rigid texture.
It was not until 1926 that it was put to use. Waldo Semon, an American inventor, was experimenting on ways to bond metal and rubber. After a series of failed experiments using vinyl chloride, he was finally able to develop a substance called polyvinyl chloride (PVC). This is better known as simply vinyl today.
Prior to, and during, World War II, vinyl had uses in shock absorption, synthetic tires, and wiring insulation. However, it was featured in an exhibition ("A Century of Progress") in 1933 that was dedicated to displaying various inventions that had been developed over the past century. At this point, people began to see vinyl's many uses, which it eventually transitioned into the home décor market. This soon became its most popular use and vinyl floors continue their success to this day.
Benefits of Vinyl Flooring
Now knowing that vinyl can be put to use in many different ways, but people may still not understand why to choose vinyl over a different type of flooring. Vinyl is actually an extremely versatile material that makes it great for a variety of indoor uses.
Vinyl is very user-friendly. It is easy to install and very simple to clean and maintain. Additionally, it is also very versatile and, though heavy or sharp objects could lead to damages, you will not need to worry about a high amount of foot traffic over vinyl floors. Vinyl is one of the least expensive flooring options you can find, so it is perfect for any type of household budget.
Along with lower costs, it also makes your home more comfortable. Vinyl has a nice texture for walking so you will not need to worry about wearing shoes all over your house. It is also a good flooring to have for children and pets. In addition to the physical comfort that vinyl offers, it can also make your home more peaceful because of its noise reduction quality.
Vinyl is not only versatile in its usage, but in its appearance as well. Vinyl flooring comes in many different patterns and colors, so it can easily match the interior of your home. One of these designs include the popular wood grain, giving the illusion of hardwood floors without the added maintenance and cost.
Contact Magic Carpets of Central New York
Vinyl has always been a multifaceted material since its invention. It has seen many changes over the years, but it continues to be a great choice of flooring in any building. If you're interested in installing vinyl flooring in your home or office space please give us a call, you won't be disappointed, (315)516-3624 or visit us at Magic Carpets Online.